Pastoral Staff
Senior Pastor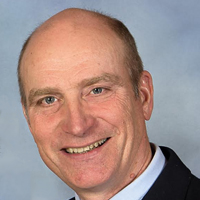 Alvin Penner
Email: alvin.penner@duchessmennonite.ca
I am married to Ursula, have three children and live on a patch of prairie in a yard full of cats, dogs and horses, some of which belong to us and some that have just stopped by. In my spare time I love learning about and working with horses, cattle and most other aspects of rural life.
I joined DMC in 2002 in a part-time role as I transitioned from the world of ag-commodity trading to actively pastoring in my home church. Becoming full time at the church (2006) and beginning the process of life-long training in discipleship and ministry has brought an exciting journey of growth and challenge to see God working in me and in our community.
DMC has been my spiritual home for over 15 years. It continues to be a vibrant and exciting ministry with a long history and bright future. Teaching, providing spiritual vision and walking alongside folks in everyday life is what gets me excited about serving here. I am excited to be part of this ministry in these changing times!
Associate and Youth Pastor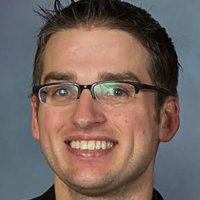 Nathan Ramer
Email: nathan.ramer@duchessmennonite.ca
I have been on staff at DMC since 2004, working with youth has been the constant. I am married to Erin, living on my family's farm with our daughters Kate and Tess and sons Zane and Theo.
I grew up going to DMC, and felt a call to ministry while at Columbia Bible College. I have been so blessed to learn and grow in ministry in my home congregation. I love the opportunity to connect with people and look to Jesus together.
It is very difficult to put a value on home, and that would be the idea that resonates deepest with me about being a part of the body at DMC. Home is where you are known and loved, imperfectly by imperfect people, who are empowered by a perfect God. Home is where you are safe to take risks, where you first find out who you are, and where you belong. I am blessed to call DMC home.